Today's healthcare environment demands creative solutions to complex problems. Tight budgets must be met while maintaining an excellent standard of care. And that's why GE HealthCare has launched the GoldSeal refurbished parts program — for today's healthcare realities. GoldSeal parts provide you the confidence of GE quality at prices that recognize the budget challenges facing healthcare providers.
Shop Goldseal parts ›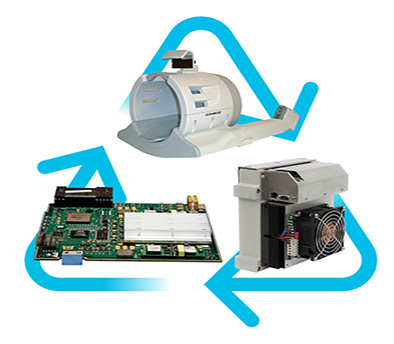 What are GoldSeal™ parts?
GoldSeal parts are GE refurbished parts that have been validated through a GE Healthcare certified process using an ISO 13485 quality system. Every GoldSeal part goes through an extensive validation process to meet our quality standards. They offer an attractive alternative for your budget constraints while delivering the quality and reliability you've come to expect from GE Healthcare. For confidence and peace of mind, GoldSeal parts come with a full 90- to-120-day warranty.

We maintain a catalog of more than 10,000 available GoldSeal parts that continues to grow every week – often with optional same-day and next-day shipping – helping ensure not only exceptional quality and value, but as little downtime as possible.

Shop Goldseal parts ›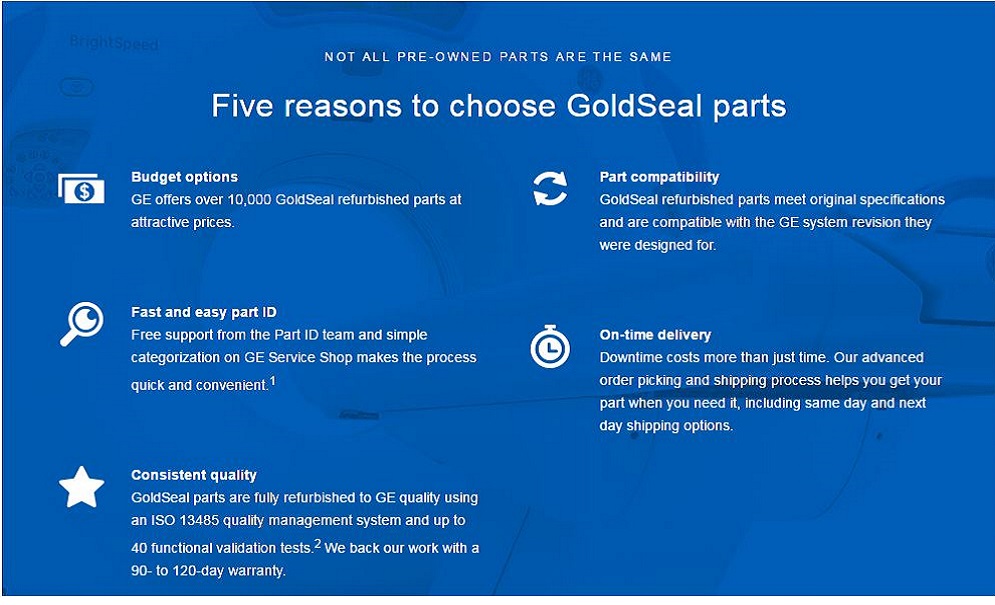 1To begin taking advantage of the full Service Shop experience, including parts availability, search, categorization and ordering, fill out a registration or log in today.
2The actual number of system tests required depends on the type of product.
GoldSeal parts inventory includes more than
10,000 unique part numbers covering:
Featured GoldSeal Part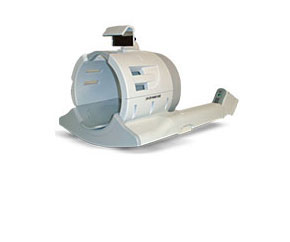 GoldSeal MR coils
If an MR coil fails, waiting for coil repairs can cost valuable time and money. The GoldSeal coil exchange program saves up to 60% compared to new coil list price and eliminates waiting on repair. We will send a GoldSeal coil replacement immediately, while you return your broken coil in exchange. GoldSeal MR coils feature 120-day warranty and technical support through end of life as needed.
Shop Goldseal parts ›
ORDERING Made Easy
Three ways to order GoldSeal Parts
Call 800-558-2040 option1, contact your Concierge Parts Agents or shop online
Shop Goldseal parts ›